Thinking about our grandparents brings back memories of a joyful and carefree childhood to most of us. When we seek wise advice and guidance, we often turn to them even when we're grown up. Regardless of culture, religion, or country, grandparents play an important role in our lives, from our first steps and through adulthood.
There are plenty of reasons we should be thankful for them: they often take care of us when we are kids, they grant us all our wishes but they also warn us when we do something wrong- thus setting important guidelines for our personal development, personality, and character as future adults. As we grow up they help, support, and comfort us when we get hurt, both physically and emotionally.
Thanks to their rich life experience, there is so much we can learn from them about our cultural identity as well:
・Human qualities and healthy values – these are lessons that – more than at school – you learn through your upbringing.
・Perspective on history as they have experienced it – you can find out interesting things about the lifestyle of the past, as well as historical events, from people who have actually lived through them.
・Long forgotten crafts – make an old craft hip again and bring it back into the spotlight – this might become the hottest trend!
・Songs, lullabies, and nursery rhymes – if the old song that you used to love when you were little keeps coming back to your mind, it will most probably be as catchy or comforting for other kids as well. Ask your grandparents to refresh your memory if you don't remember it well, and pass it on to your family's youngsters.
・Housekeeping tips – instead of looking for complicated or expensive solutions or trying internet hacks that probably won't work, ask your grandparents for advice. They can probably suggest a tested solution using things you already have at hand.
・Secrets of gardening – looking after plants or animals takes time and a lot of experience. Benefit from your grandparents' knowledge of traditional farming or gardening and enjoy the results together.
・Healthy cooking – opt for your family's traditional recipes prepared with organic ingredients instead of harmful processed foods.
・Natural remedies – ask your grandparents about the benefits of medicinal plants, teas, and other natural cures for superficial ailments.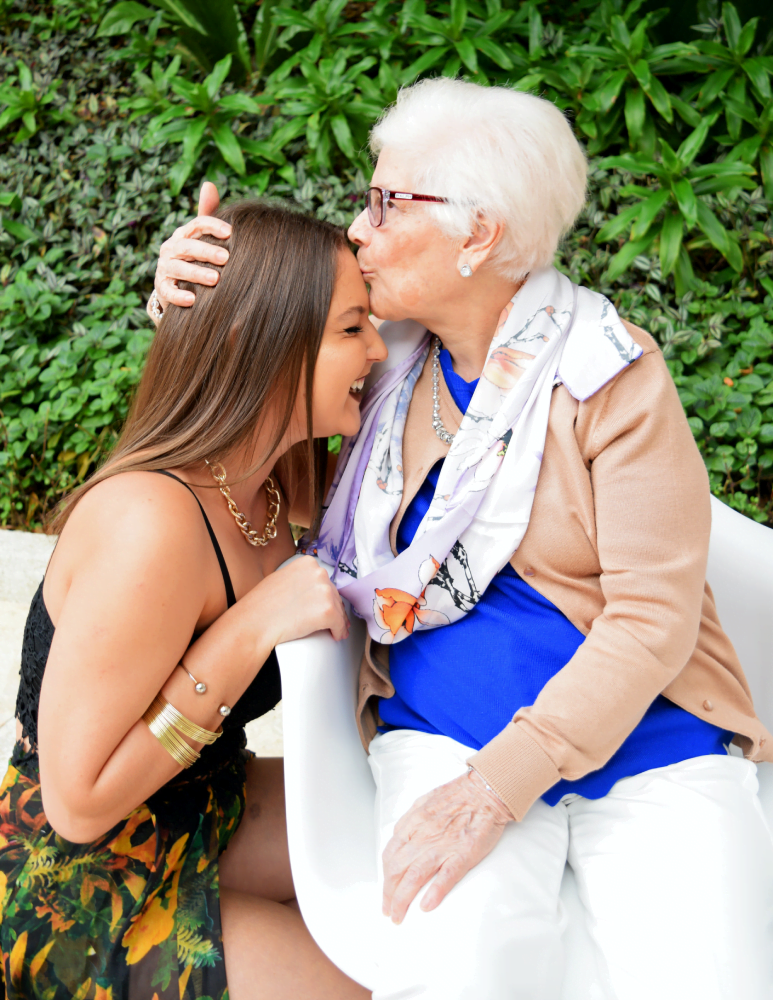 Realising just how resourceful and important grandparents are for our own well-being, it's natural for us to look forward to showing them our gratitude. So, let's make the most out of the time we spend with them, no matter how busy our schedule is or how far away they live from us.
People are all different, so it's important to focus on the activities your grandparents enjoy. Here are some suggestions for activities you can do together:
・Cook their favourite recipes. Remember the times when you used to help grandma in the kitchen – why not surprise your family with the recipes you learned from her?
・Organise trips to places they love and that they haven't been to in a long time. Does your grandpa love fishing? When was the last time grandma went to her favourite beach? How about visiting the house or place where they were born or visiting old friends of theirs in another city? Travelling alone may become difficult as we get older, and therefore limit the possibilities to travel. But for someone more familiar with modern technology – like you – organising a trip from time to time will be easy-peasy!
・Pay them visits and organise weekends with the family. If the weather allows it, a BBQ party in the garden sounds amazing! Organise everything down to the details so that your grandparents can enjoy the party without any fuss.
・If they live far away, call from time to time for a chat. Ask them if they need anything even if they never ask you for favours.
Besides the family gatherings on Easter, Christmas, or over the summer holidays, we are also excited about a celebration which is all about grandparents, and it is getting close – on 11th September 2022, we celebrate Grandparents' Day!
Did you know that more than 22 countries in the world have a national day dedicated to grandparents?
In the US, the suggestion for an official national day dedicated to grandparents was first made in 1969 by Russell Capper, a 9-year-old boy who wrote a letter to the president of the country. Unfortunately, proclaiming a special day to honour grandparents wasn't possible at that time due to administrative reasons. But this finally happened after only 4 years thanks to the intensive campaigns of Marian McQuade who was dedicated to helping the elderly.
It will surely be enjoyable for everyone – both old and young – and it can become a new yearly tradition in the family!