If you're anything like us, it must have been almost impossible to resist all the culinary temptations of Easter. If you are now experiencing fatigue and wondering what the cause could be, the answer might be the heavy food and overindulging – this burdens your liver and makes you feel tired.
Of course, we can be a little relaxed with our diet on important holidays, but the secret to not ruining a well-balanced diet is to get back to healthy eating as soon as possible. So now it's time to opt for a lighter diet and spare your liver the hard work.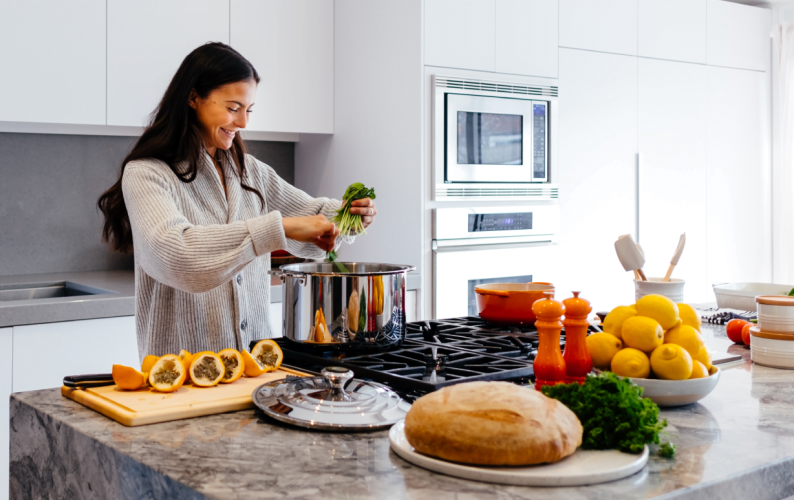 A food item that is overused – and is harmful to the liver – is egg. Present in almost any Easter dish, from cakes and pies to red eggs and egg-stuffed meatloaf, it is certainly an ingredient that we could have consumed in large quantities, maybe even without realizing it.
You might find it surprising that a recipe that usually requires many eggs, can be prepared without any eggs at all – plus, it is full of nutrients, fiber, and goodness!
This Chickpea Quiche from the Medical Medium is a simple yet delicious vegetarian and gluten-free recipe.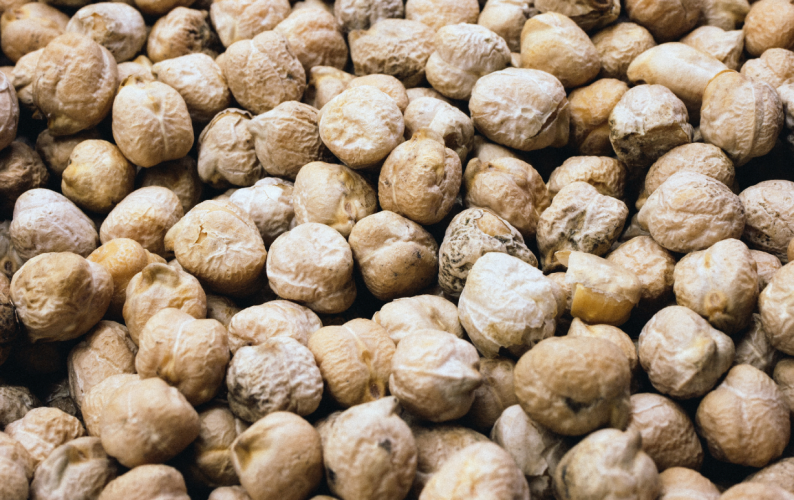 For the Quiche, you will need:
・4 cups broccoli florets
・4 cups halved small tomatoes (preferably cherry or grape)
・4 cups diced red onion
・8 garlic cloves, unpeeled
・2 cups water
・3 cups chickpea flour
・4 tablespoons lemon juice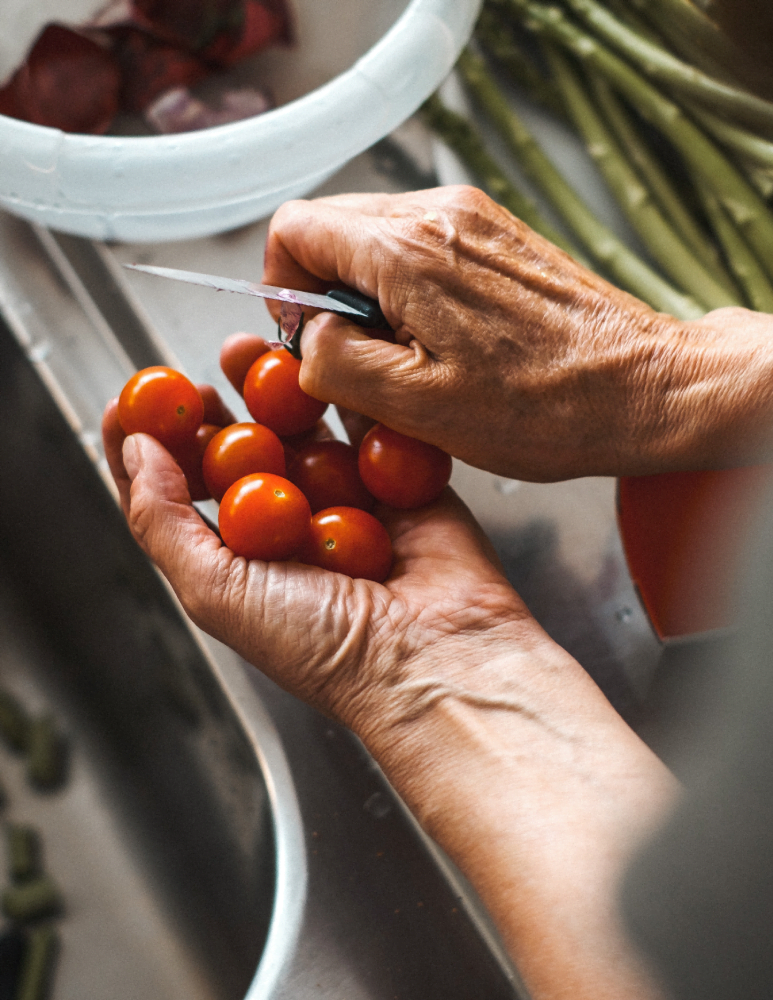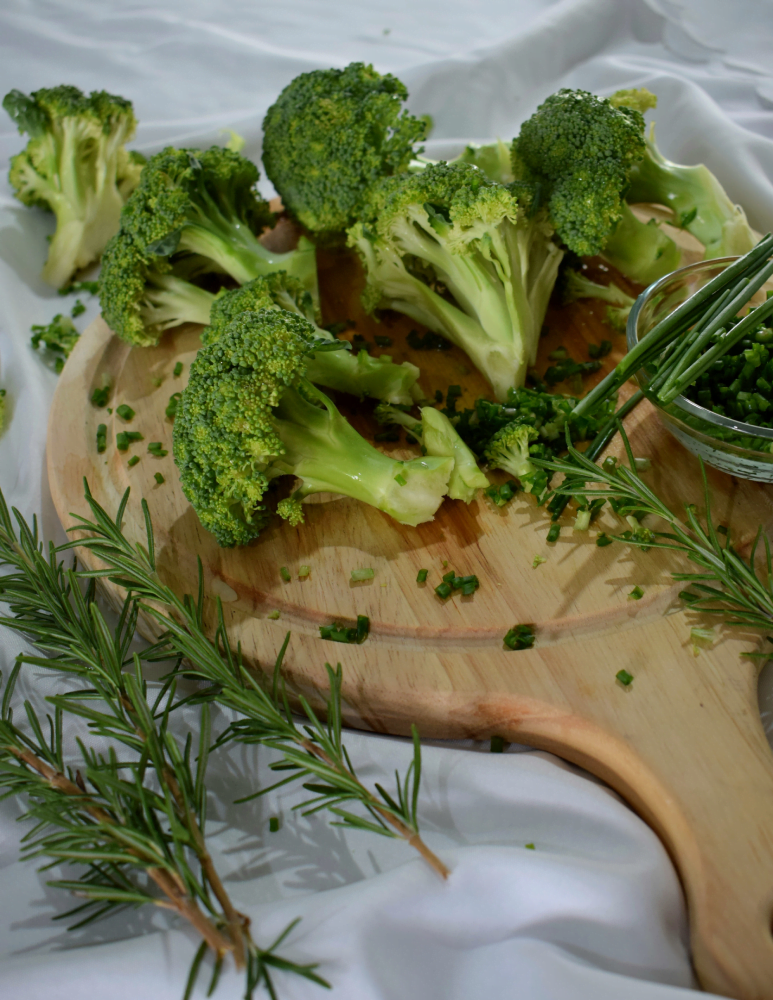 Healthy food doesn't have to be tasteless, you can use plenty of spices and herbs! Complement your quiche with this fragrant poultry seasoning combination:
・1/2 teaspoon sage
・1/2 teaspoon marjoram
・1/2 teaspoon thyme
・1/4 teaspoon nutmeg
・1/2 teaspoon rosemary
・1/2 teaspoon black pepper
・2 teaspoons sea salt
Method:
Preheat the oven to 400°F (200°C) and roast the broccoli florets, tomatoes, red onion, and the unpeeled garlic cloves on baking sheets for about 15 to 20 minutes, until tender. Let the roasted garlic chill enough so you can peel it or squeeze it out (at this point it should be creamy). Add the garlic to a blender together with the water, chickpea flour, lemon juice, spice mix, salt and pepper and blend together into a batter.
Mix the batter with the roasted vegetables, and pour this mixture into a quiche/pie dish or pan. If you want to prevent it from sticking to the pan, line it with parchment paper.
Bake the quiche for 30 to 35 minutes. You know it's done when the top is golden-brown and the toothpick comes out clean if you stick it in the middle. Remove the quiche from the oven and let it cool before serving. It's delicious both warm and cold!
Tip 1: Broccoli is a healthy fibrous food, but if you really don't like it, asparagus or cauliflower work well too in this recipe. What's more, you can even combine them for extra diversity.
Tip 2: Dry herbs have a more concentrated flavour, while fresh herbs have more body and consistency. When using fresh herbs, you need to increase the quantity!
Tip 3: You can bake the quiche in any shape and size you want. Instead of a single pie dish, you can divide the batter in smaller muffin dishes. It is also easy to slice and transport, so it's perfect for lunch at work or a snack on the go.