Wild blueberries have unique properties that make them grow, flourish, and regrow in extreme conditions – and by introducing them into your diet, so will you!
"Currently, wild blueberries are acknowledged by nutrition experts for their sky-high levels of antioxidants. It goes beyond that – they have the highest proportion of antioxidants of any food on the planet." – Medical Medium Anthony William in his book 'Life-Changing Foods'.
In the book "The Berry Bible", Janie Hibler tells us about the history of wild blueberries, and how they "… became well established in North America after the last ice age. The berries flourished in the acidic soils left by the retreating glaciers, and early man quickly realised their value as a food source and a medicine." She also mentions that the berries were eaten fresh, dried, and smoked, which shows that even back then people wanted to preserve and consume these fruits for a longer time.
But what is so special about wild blueberries? They grow naturally on mountains where few plants, let alone fruits, can exist. But here, there is no human intervention in their growth. In this way, they offer all of nature's goodness, in the purest form.
Wild blueberries have one of the highest recorded antioxidant capacities of any fruit or vegetable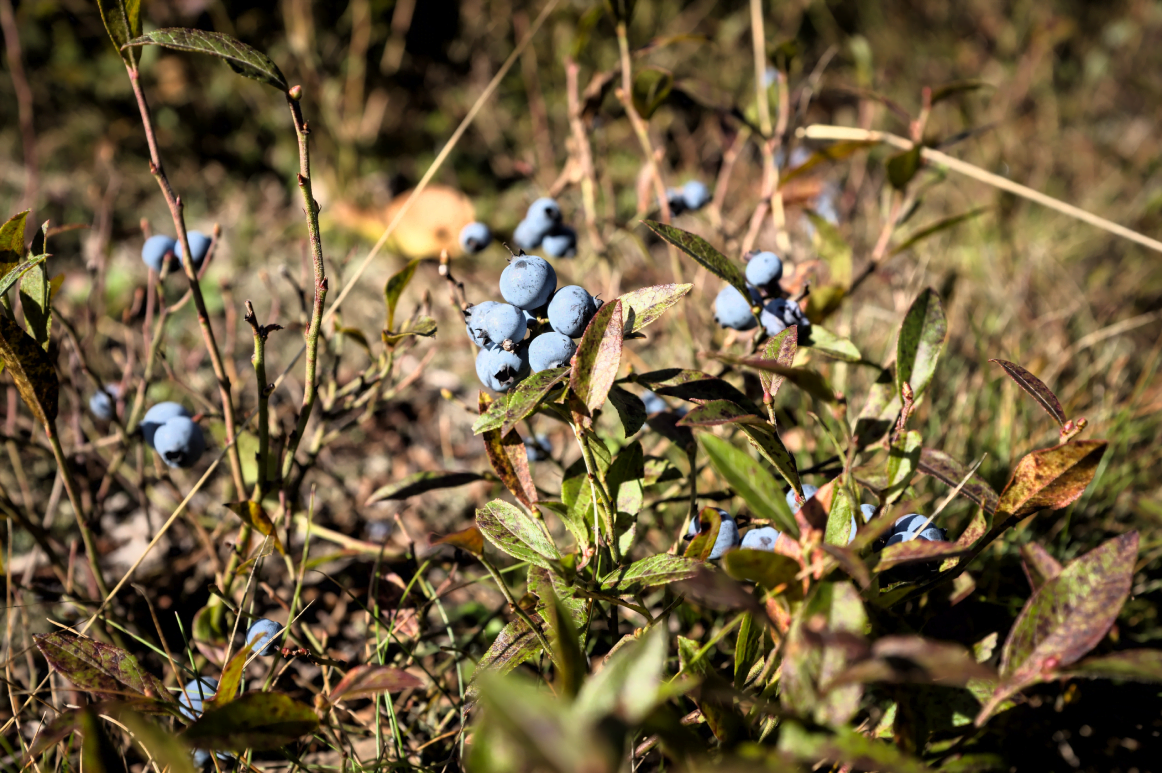 The benefits of wild blueberry 
・Heart health – decrease in blood pressure, the "silent killer" which increases with age
・Gut health – contains probiotics, feeding the good bacteria in our digestive system
・Brain functions – daily consumption improves memory and other cognitive functions
・Diabetes – stimulated improvement in insulin sensitivity
Good news for sport lovers 
A research done at The University of Maine shows that "wild blueberries have one of the highest recorded antioxidant capacities of any fruit or vegetable" and "have been found to show more positive effects in reducing oxidative stress" than other fruits. This study also revealed that blueberry consumption pre- and post-exercise has the potential to decrease muscle recovery time.
We are not saying that regular blueberries are not good for your health as well – on the contrary! The difference is that large-scale cultivation aims to obtain larger quantities of crop resistant to transport and storage over long periods, sometimes at the expense of nutrient content. This is why you need to consume a larger quantity of cultivated blueberries in order to benefit from the same goodness that these little wild "sapphires" have to offer.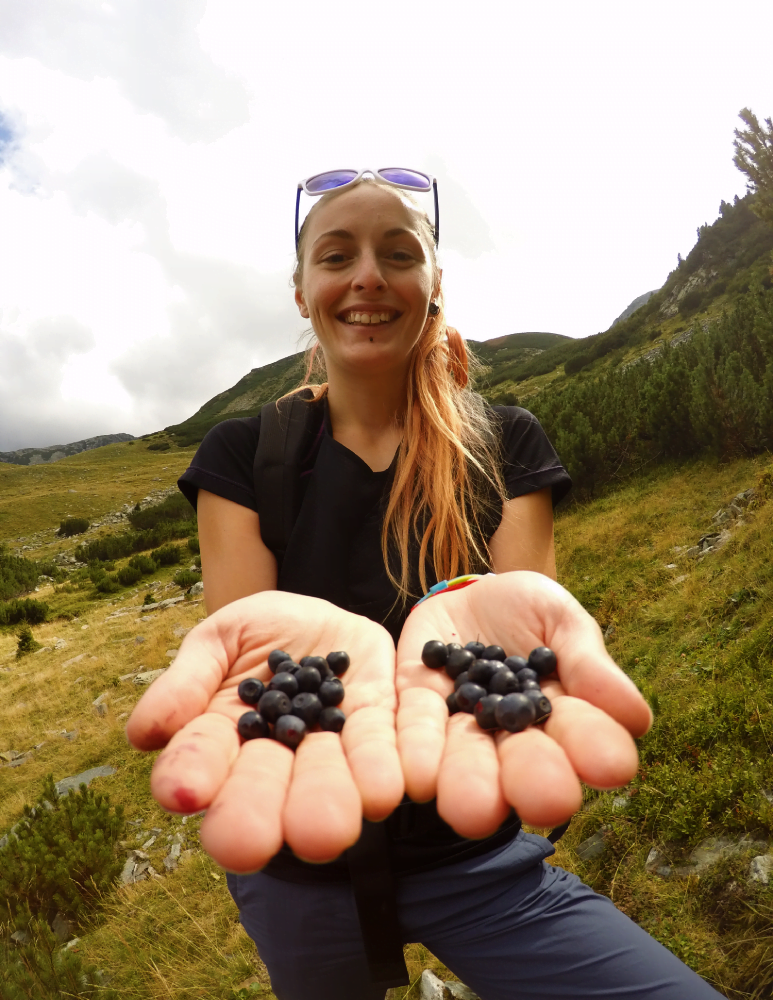 | Wild blueberries | Cultivated blueberries |
| --- | --- |
| | |
| Blue/purple inside as well as outside, thanks to higher content of antioxidants | Translucent/white/yellow-green inside, due to lower content of antioxidants |
| Taste and look are not homogenous, each berry is different | All berries are similar in size, look, degree of ripeness, sweetness |
| More flavourful and less sweet | Sweeter, with less intense flavour |
According to Foodnerd, the wild ones also contain 8 times more manganese and 2 times more fibre, but 30% less sugar compared to cultivated blueberries.
These precious gems are indeed not easy to find and pick. Firstly, they grow in remote areas. Furthermore, even though hiking and picking them can be a pleasant free time activity, this only happens occasionally. Plus, there is little chance that the imported blueberries you find in supermarkets all year long are of the wild variety.
This doesn't mean you shouldn't be able to benefit from the concentrated goodness of wild blueberries every day!
As these fruits don't lose their nutritional value or antioxidant goodness when frozen, you can freeze them and use them in various recipes.
What's more, in a concentrated powder form, these berries can be added to your favourite foods in a healthy, easy, and convenient way – here are some tips on how to use blueberry powder: 
1) Wild Blueberry Lemon Energy Bites
Place all the ingredients below in a food processor and blend until you get a uniform sticky mixture:
・1 cup unsweetened shredded coconut
・1 cup white mulberries
・1/2 cup pitted dates
・3 tbsp wild blueberry powder
・Zest from 1 lemon
・2 tbsp lemon juice
・1/4 tsp sea salt
・1 tsp alcohol-free vanilla extract
When the mixture is the right consistency, use a spoon to scoop out portions of the mixture and roll them into balls. Repeat until you finish all the mixture. Enjoy!
・2 bananas or ½ papaya, cubed
・½ cup fresh, 1 packet frozen, or 2 tablespoons powdered red pitaya (dragon fruit)
・2 cups fresh or frozen, or 2 tablespoons powdered wild blueberries
・½ cup water (optional)
Blend all ingredients together until smooth and add water until you get the desired consistency.
・1/2 cup wild blueberries
・3 cups fresh orange juice
For 2 servings, place the wild blueberries in the serving glasses and top with orange juice. Serve immediately.
We recommend you consult a medical specialist before taking any supplements. Always consume supplements responsibly and follow the recommended serving instructions of every supplement.